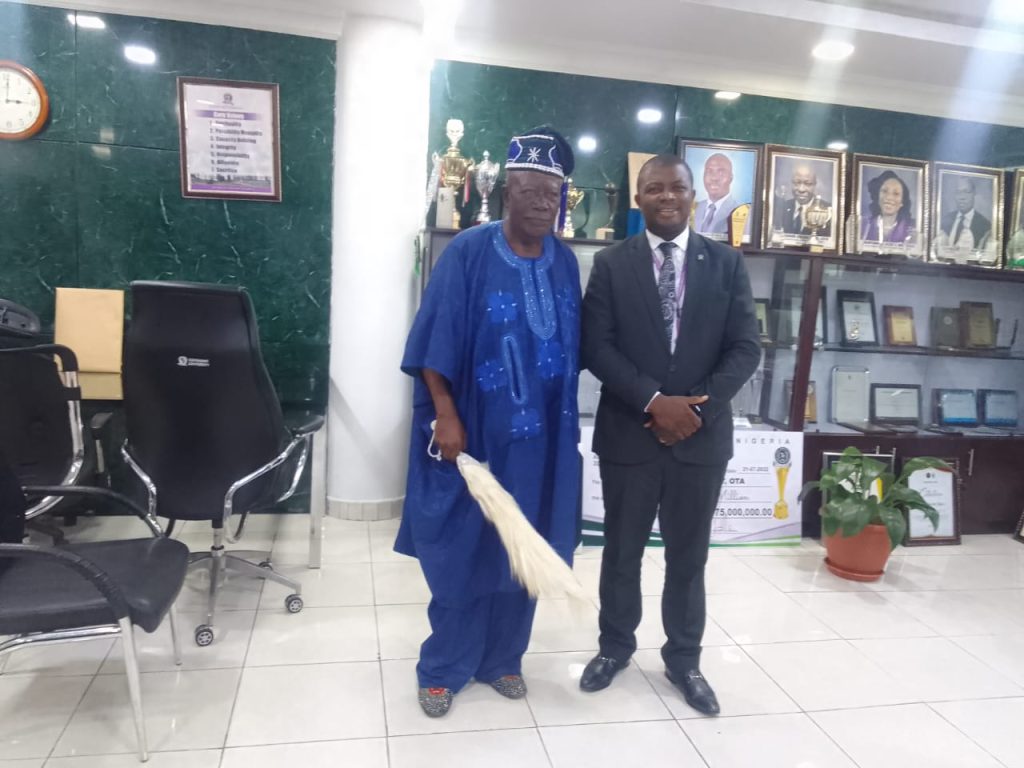 In a momentous occasion that united tradition and education, His Royal Highness, Oba Clement Olusegun Adeyemi, the Onijana of ijana  Otta, alongside the esteemed Iyalode of Ota, paid a heartfelt courtesy visit to the Covenant University Community Development Office. During this memorable visit, they presented a letter of appreciation to the University's Chancellor and extended an invitation to his upcoming 75th birthday celebration and the 17th-year celebration of Oba Clement Olusegun Adeyemi's installation as the revered "Onijana."
The distinguished guests were warmly welcomed by the Chair of the Covenant University Community Development Impact Initiative, Professor Tayo George, and the Executive Secretary of the committee Mrs. Ruth Diji-geske.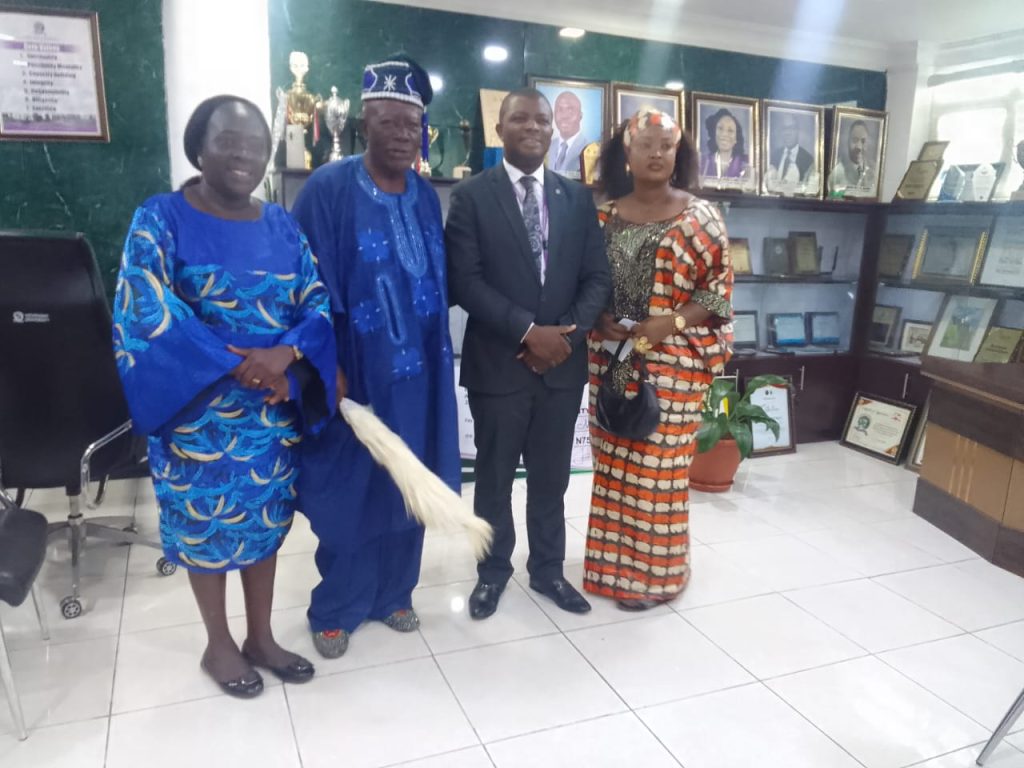 The visit commenced with a warm reception at the Community Development Office, where Oba Clement Olusegun Adeyemi expressed his profound gratitude to Covenant University for its unwavering commitment to the betterment of the community. The King acknowledged the University's continuous support for the local community, educational development, and the promotion of indigenous culture.
"I am deeply moved by the incredible work that Covenant University has been doing for our community," Oba Clement Olusegun Adeyemi remarked. "Your contributions to our society are immeasurable, and we are truly grateful for your dedication to community development."
In a gesture that stirred a sense of camaraderie and unity, the King extended an invitation to the University community to join him in celebrating his 75th birthday and the 17th-year anniversary of his installation as the "Onijana." This celebration is not just a milestone for the King but also an opportunity for the community and the university to strengthen their bond and foster greater collaboration for the betterment of the Ota community.
Following the visit to the Community Development Office, the esteemed guests made their way to the Vice Chancellor's office, where they were received with open arms. The Vice Chancellor, in turn, expressed his gratitude for the King's continued support and pledged Covenant University's unwavering commitment to the community's development and progress.
As the day concluded, the visit of King Oba Clement Olusegun Adeyemi and the Iyalode of Ota served as a credo to the power of community, tradition, and education working hand in hand. It was a momentous occasion that showcased the strong bond between Covenant University and the Ota community, promising a brighter and more prosperous future for all.