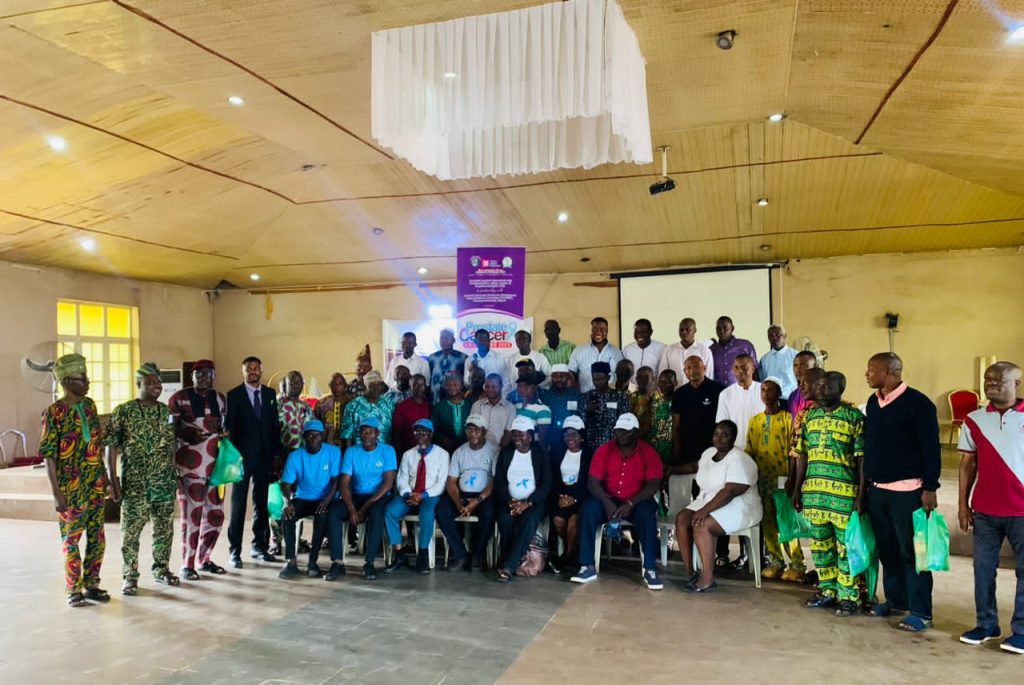 Professor Emeka Iweala, the Head of the Covenant Applied Informatics and Communication, Africa Centre of Excellence (CAplc-ACE), has revealed that prostate cancer is the most frequently diagnosed cancer among men. He shared this information during an event titled "Prostate Cancer Awareness 2023," which took place at the Ado Odo Ota Local Government Secretariat in Ota last Tuesday.
Professor Iweala emphasized that the awareness campaign was organized in Ota communities to reduce the societal burden of this disease, particularly as it is common among men aged 40 and above. He underscored that knowledge and early detection are essential for living a prostate cancer-free life.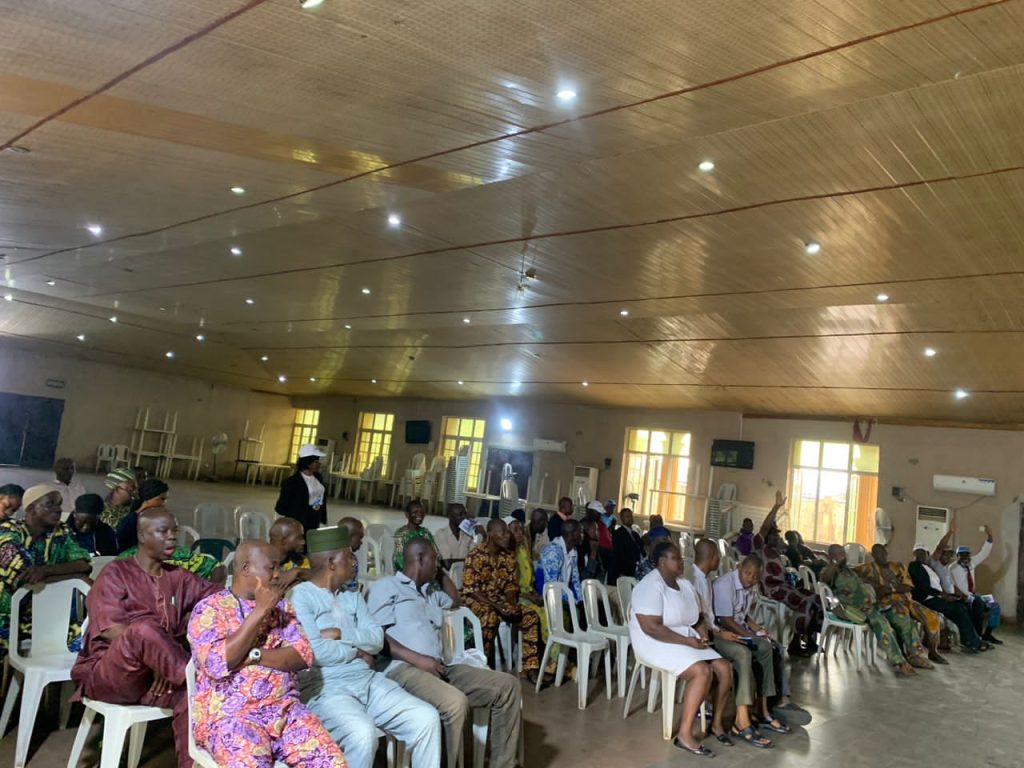 Dr. Chidiebere Ògo added to the discussion, stating that one out of every six men in Nigeria has prostate cancer. He emphasized the need for increased vigilance, as the disease is often undetected or poorly controlled when it emerges in men around the age of 40. Prostate cancer typically occurs when specific genes in the prostate undergo mutations, causing uncontrolled growth and the formation of tumors.
Dr. Ògo outlined several risk factors for prostate cancer, including age, hereditary factors, race or ethnicity, hormone levels, dietary choices (such as consumption of red meat and dairy products), low calcium and fruit intake, and obesity. He also listed common symptoms of the disease, including frequent urination, difficulty initiating or stopping urination, painful ejaculations, and the presence of blood in urine or semen, among others.
Dr. Ògo advised men to seek consultation with healthcare professionals at the nearest hospital, cautioning against self-medication and herbal treatments.
On another note, Professor Tayo George, Chairman of CU-CDIIC (Covenant University Community Development and Impact Initiative Committee), emphasized Covenant University's commitment to supporting the rapid development and progress of the Ota community and its surroundings. She pointed out that universities have a vital role in teaching, knowledge dissemination, research, and community development. CU-CAplACE collaborated with a research team to raise awareness about prostate cancer in the Ota community.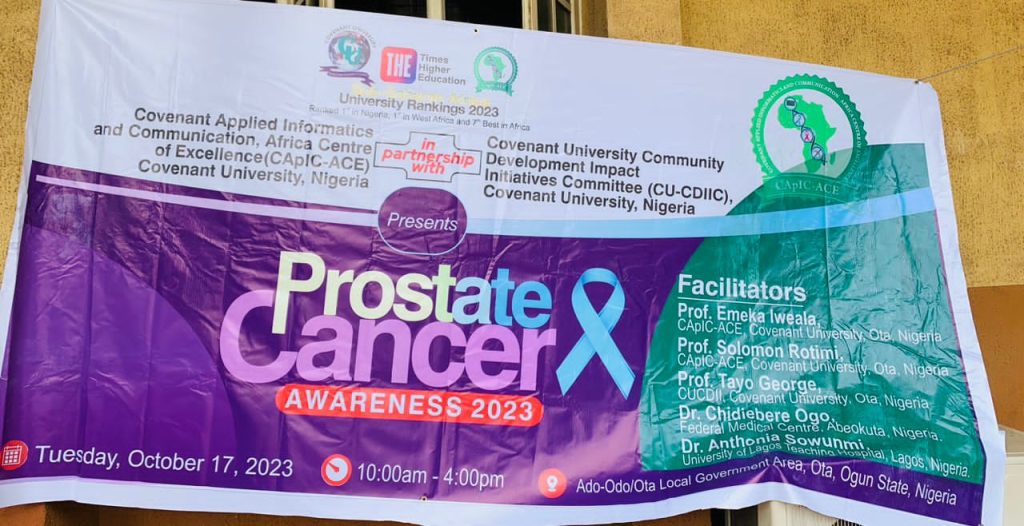 Professor George highlighted some of Covenant University's initiatives and programs aimed at benefiting the Ota community. These include the provision of a borehole for the Ota market, transformers for various communities, the renovation of the Iju health center, the donation of a 30kva generator to the Obasanjo police station, Hilux vehicles for the Sango police station and Nigeria Navy Ota, the provision of free medical services, eyeglasses for individuals of all ages during health programs, and contributions to orphanage homes. Additionally, they empowered 130 Ota youths, among other efforts.
In conclusion, the event extended special thanks to Chancellor Dr. David Oyedepo, Vice Chancellor Prof. Adebayo, Ado-Odo Ota Local Government Chairman Hon. Sheriff Musa, and all other stakeholders for their continuous support.
Ruth Diji-geske
Executive Secretary, CU-CDIIC